Biggest Pest Threats to Watch Out For This Fall
September 28, 2018
The summer season is drawing to an end which means fall is just around the corner! It's almost time for the leaves to change color, the air to turn chilly, and for fall activities like apple picking and visiting the pumpkin patch to begin. However, the season isn't the only thing that is changing. The type of pests that are entering our homes will soon be changing as well! The most common pests we see in North Carolina during the fall season are mice, spiders, stink bugs, and wildlife pests. Each of these pests pose different threats to our homes and families.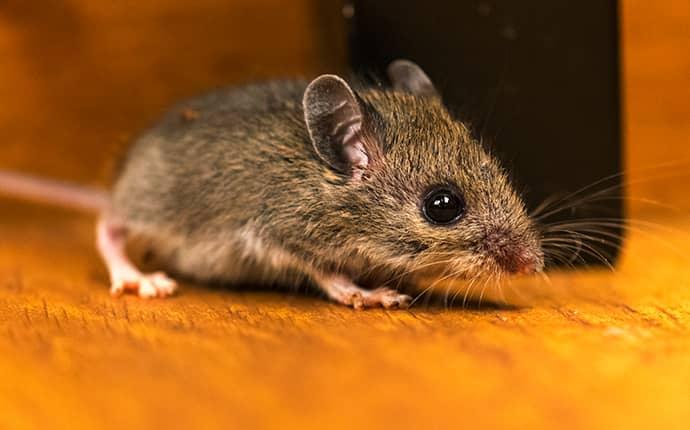 One of the most common pests that invade our homes when the temperatures drop are mice. These pests present a threat to both homeowners and their properties. First of all, these rodents are capable of spreading harmful bacteria and transmitting a wide variety of diseases and spreading harmful bacteria through their urine, feces, and saliva. Some of the diseases they spread include hantavirus, murine typhus, leptospirosis, lymphocytic choriomeningitis, and salmonellosis. Mice can also carry fleas, mites, and ticks into your home when they find their way inside, resulting in even more pest problems in your home. On top of all the health threats listed above, these rodent pests can also cause significant damages to your home. Mice have a constant need to chew in order to maintain their growing front incisors and will chew through just about anything including your flooring, piping, insulation, electrical wires, and more. This chewing can lead to major damages to your home and can even result in house fires if they chew through the wrong wire!
On the opposite end of the spectrum, we have spiders. These pests generally aren't dangerous and don't cause much damage to a home when they invade. However, spiders create their webs in our homes and are a big nuisance for homeowners to have to deal with. On the rare chance that you are bitten by a venomous spider, a bite can lead to serious health problems. If you are bitten by a venomous spider, seek medical attention immediately.
Another common pest to invade North Carolina homes once the fall season begins is the stink bug. Though they emit a strong, unpleasant odor which can make them rather unpleasant to have living inside your home, these small pests pose no real threat to humans. However, stink bugs are a significant threat to any agriculture around the home such as fruit and vegetable crops.
Last on the list we have wildlife pests such as raccoons, bats, and squirrels. Each of these pests have the ability to carry harmful bacteria and transmit diseases such as rabies, hantavirus, and histoplasmosis. They are also known for their destructive behaviors on properties like destroying personal belongings, drywall, insulation, and other building materials.
It's also important to take into consideration that due to the climate in our area, many of the common summer pests such as ants and stinging insects are able to remain active later into the year and may find their way inside your home once the weather begins to cool.
No matter what pests you're dealing with or how big of a problem you may have this fall, you can count on the professionals at A-1 Pest Control for reliable pest control services! At A-1 Pest Control, we are experts at controlling the common pests that can be found invading North Carolina homes in the fall. We are locally owned and have been for over 50 years! Our customers can choose from our three effective and affordable Home Shield plans, which cover you year-round and focus on eliminating pests as well as preventing them. Don't let pests overrun your home this fall, contact us at A-1 Pest Control today to learn more!
Previous
Next