How North Carolina Homeowners Can Protect Themselves from Termites in 2019
February 21, 2019
Termites are one of those pests that we often fear, but also fully believe that infestations "won't happen to us." It's always someone else being affected by the silent damage that termites bring to homes, and many of us fail to keep ourselves protected due to this false sense of security.
Unfortunately, the temperatures we experience here in North Carolina happen to be fairly mild for most of the year, only dropping below freezing on a few occasions throughout the winter months. While these temperatures make North Carolina a pleasant place to live, termites appear to think so as well, meaning that no home is safe from a termite invasion without proper protection.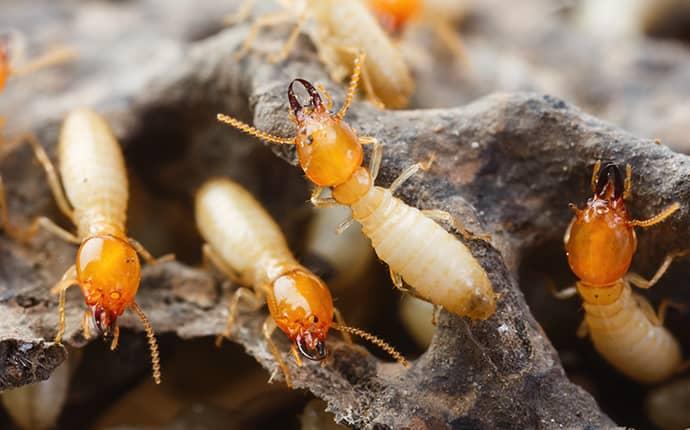 Why Termites Are Attracted to Our Homes
The 2018 hurricane season created many problems and a lot of damage. What many people don't understand is that last year's hurricane season left us with more risk of termite infestations than ever before. Termites are drawn to moisture, which is why many termites build their colonies in soft, dampened wood. Many of the hurricanes we faced last year left our homes and other wooden elements around the exterior of our homes with lots of moisture. This left us facing a high probability of infestation in the coming months.
Keeping Termites Out of Your Home
Frighteningly enough, termites may have infested your home several months ago and you may not even realize they are there. Termites prefer to stay away from light, which is why they can go for long periods of time without being noticed by you or your family.
There are some things to keep in mind when making sure your home stays protected from termites this year:
Try to keep any wood-to-soil contact to a minimum around the exterior of your home.
Reduce moisture in your home where you can, including repairing leaking pipes or faulty drains to avoid the water-damaged wood that termites prefer.
If any area of your home is water-damaged due to the 2018 hurricane season, try to get those areas repaired and free of moisture as soon as possible.
Keep your lawn tidy by cleaning up any clutter or organic debris such as leaf piles, wood stacks, or dead branches.
How to Get Rid of Termites
Preventative measures do help because they make your home less appealing to termites. In the long run, the only true way to keep termites out of your home is by contacting a termite control expert. A-1 Pest Control provides all of the most advanced termite baiting and elimination processes with our use of the Sentricon® System with Always Active™. Homes can remain protected all year long with an affordable flat rate and an effective method of removal in the hands of our experienced termite control professionals. Keep your home protected from termite damage with A-1 Pest Control.
Previous
Next