How to Tell if Mice Have Invaded Your Home
January 9, 2019
Winter is a season filled with holidays, great meals, warm fires, and freezing temperatures outside. Many of us love the brisk winter air and taking refreshing walks among the skeletal frames of trees devoid of their usual leafy cover. However, if we have the choice of living outdoors or living indoors throughout the winter months, we are most definitely going to choose to live inside a home where it's toasty and warm. Unfortunately, that logic applies for pests such as mice, as well.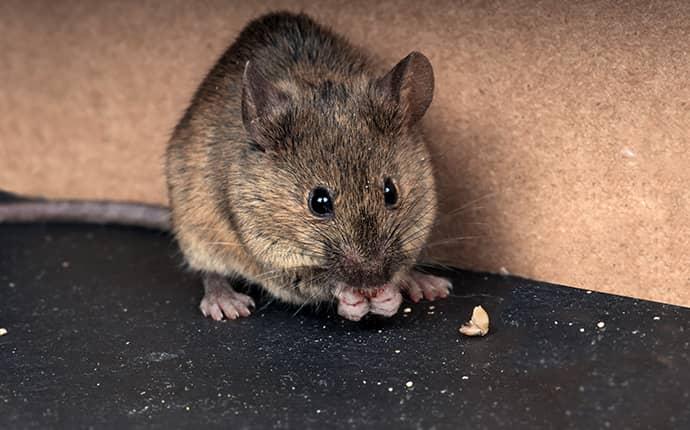 Mice are more likely to invade homes during the cooler months than any other time during the course of the year. After all, who wouldn't rather stay the winter in a home filled with food and ample hiding spaces? Mice invasions are something that no one wants to deal with. With the cold weather pushing mice to find shelter, we will need to keep our eyes open for the signs mice leave behind when they enter our home.
When mice get into your home, they bring a lot of unwelcome issues with them. They bring diseases, bacteria, parasites, and filth into the homes they choose to inhabit. They cause additional harm to your home by chewing on everything from wiring to furniture.
Signs That Mice Have Moved In
Knowing where to look for the warning signs of an infestation is the best place to start when keeping your home safe from rodent intruders is your goal.
Gnaw marks on furniture, wooden support beams, flooring, and boxes are red flags to look out for this winter.
Mouse droppings in your attic, drawers, cabinets, pantries, or along walls indicate that mice are living within your home.
Unexplainable holes in packaging or food storage boxes could point to mice scavenging your home for food.
Hearing scurrying or squeaking noises in your walls or attic (especially during the night) means your home has almost certainly been invaded.
When looking for points of entry that mice could use to get inside, be sure to look for gaps, holes, or crevices that are the size of a nickel or larger. Mice don't need much to get into your home, so make sure any openings are properly sealed or repaired.
How to Rid Your Home of Mice
No one wants to deal with mice invaders, and looking for warning signs isn't enough. A-1 Pest Control has the experience and equipment necessary for identifying and removing pests from your property. Our Home Shield Plus program will keep your home safe from several wildlife pests, including mice.
At A-1 Pest Control, we care about your needs. Our number one goal is to provide you with the pest or rodent control plan that you need. Contact us to learn more about all the services we offer, or to request a free estimate!
Previous
Next