Problems Squirrels Cause in North Carolina Homes
January 22, 2019
We are still in the middle of the winter season, and many North Carolina homeowners are feeling the pressure of keeping their homes pest-free. After all, many pests seek out a cozy place to live while the weather is still cold, and squirrels are no exception. But when squirrels decide that your home is the best place to seek shelter from the cold, the stress of the winter season may just pile up until it's too much to bear.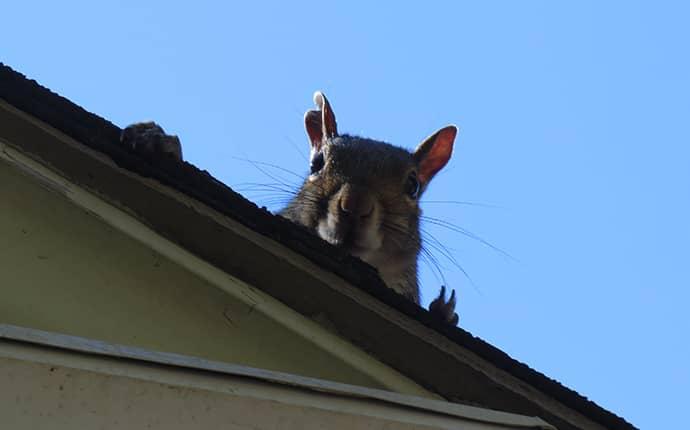 Squirrels are fun to observe when they are in their natural habitat, scampering up trees and jumping from branch to branch overhead. However, as soon as they swap those trees for your attic, squirrels are no longer a cute little creature to enjoy. Like most rodents, squirrels must chew on solid items in order to keep their teeth from growing too long.
Ways Squirrels Damage Homes
Normally, squirrels gnaw on bark, trees, hard nut shells, and a variety of other natural items. Once they have found their way into your home, squirrels will chew on just about anything. Furniture, structural beams, flooring, baseboards, and other wooden components of your home are not safe when a squirrel has invaded.
As if damage to your furniture and baseboards isn't enough to alarm you, you should know that squirrels are also capable of starting house fires by chewing on electrical wiring in your attic or wall spaces. Additionally, your home could be under threat of a flooding hazard if squirrels chew on any major pipes in your piping system.
Unfortunately, the fact that squirrels chew is not the only threat they pose to the security of yourself and your home. Squirrels introduce a variety of bacteria and diseases to your home, as well as other parasitic pests like fleas and ticks. On top of this, holes or gaps that squirrels create when they get in during the winter can lead to other pest problems in the future.
Bugs, rodents, and other wildlife pests will use openings created by squirrels to enter your home if these areas are not found and properly sealed. If squirrels rip up your insulation to use as nesting material, your home may not be able to retain heat or stay cool in the coming months.
When it's Time to Call in the Professionals
Thankfully, when you have a squirrel or wildlife infestation, you don't need to handle it on your own. A-1 pest control cares about your needs, and our highly trained pest control professionals have what it takes to remove pests from your home, making sure they never return.
With our rodent pest control programs, you can feel safe knowing that your home is protected from all kinds of pests this year. Don't wait for squirrels to ruin the start of the new year!
Previous
Next