What to Do If Spiders Break Into Your North Carolina Home
December 21, 2018
The weather is now much cooler as the memory of summer fades away and we start getting into the festive spirit of the chilly holiday season. Now that the temperatures are dropping, there are several reasons to celebrate, but also several reasons to begin looking for winter's most common house invaders. Unlike several other winter pests, spiders do not break into homes in order to escape the cold. While many insects and small mammals invade seeking shelter, spiders do not require a warm shelter to survive the winter, instead, they will just become less active and eventually dormant before waking up once spring arrives. So why are spiders breaking in?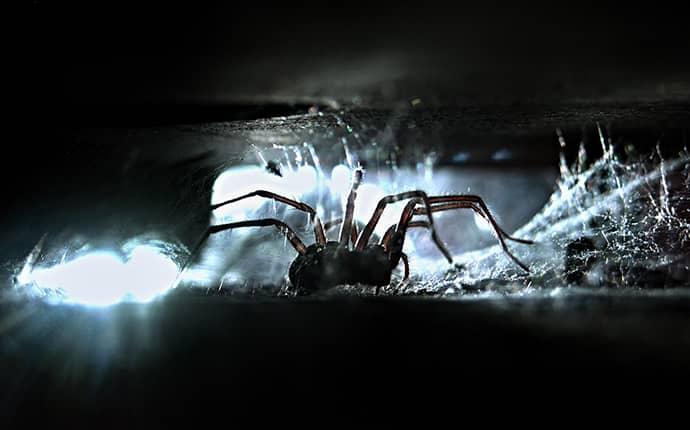 The most common reason that spiders invade homes during the fall is that many of their main food sources have moved to warmer locations in order to survive the winter. Often, that warmer location is your home. As insects start finding their way into your home, spiders will follow and weave new webs in areas with the highest insect activity.
However, many of the spiders you see now that summer has passed were actually inside your home to begin with! It is true that some spiders may intrude in order to follow their food sources, but the main reason spiders appear to be breaking in is because the spiders that were already inside your home during other parts of the year are now out in search of a mate.
When it comes to preventing spiders from entering your home, there are a few precautionary steps you can take to not only prevent spiders from getting in, but also the insects they feed upon.
Repair or replace damaged window screens.
Spiders are small, which means they can get in through the smallest cracks and crevices. Seal any cracks you have in your exterior walls and foundation.
Install door sweeps on all doors that lead outside.
Removing clutter from your attics and closets will remove hiding places where spiders can stay out of sight.
Clear any wood piles or brush away from your home.
In spite of all you can do to reduce the probability of a spider invasion, there is nothing you can do on your own to eliminate the problem completely. When it comes to keeping spiders out of your home, it is always best to contact a professional who has the tools and experience needed to keep pests out of your life. With A-1 Pest Control on your side, you can have a home that is pest free all year long with our residential pest control plans. A-1 cares about your needs, which is why we offer a free no-obligation estimate for your home or business establishments. Contact us today for more information on what we can do to help!
Previous
Next