Why Mosquitoes in Hickory, NC Make Outdoor Events a Nightmare
June 28, 2018
Summertime in Hickory, North Carolina is a great time of year for a wide variety of events. The sunshine and warmth provide the perfect weather for hosting pool parties, backyard barbeques, community fundraisers, and weddings. In fact, June is the single most popular month for weddings. One of the only problems that can get in the way of actually enjoying these outdoor events are the annoying, biting mosquitoes!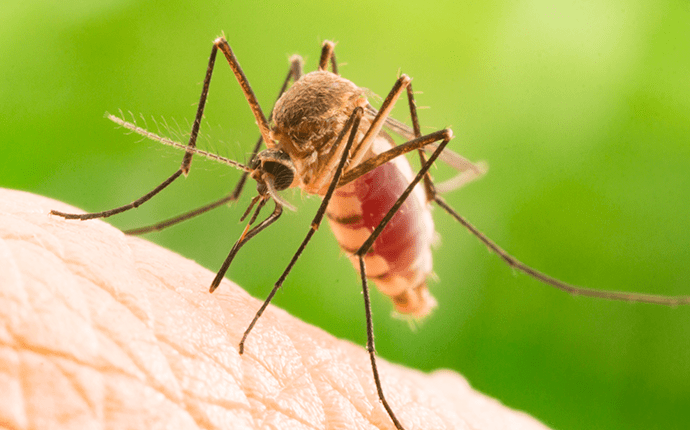 It doesn't take long for mosquitoes to show up at an outdoor event, especially when there is a large group of people around. Guests will start to notice the buzzing around their ears and start getting itchy welts all over. They will try swatting the mosquitoes away and may even bring out a bug zapper, but there really isn't a whole lot that can be done to keep these pests away. Luckily for Hickory residents, A-1 Pest Control offers one-time mosquito control services that are designed to keep pesky mosquitoes away from your outdoor events.
If you're planning a backyard wedding, work event, family reunion, or any other kind of outdoor gathering, contact A-1 Pest Control; we will provide you with a service quote ahead of time and send out a technician 24 to 48 hours before the event is scheduled. Our technician will then treat the outdoor area, as well as offer some mosquito prevention recommendations. The primary goal of our one-time service is to protect your guests from mosquitoes and the potential health threats they pose. Recently, we wrote an article talking about the threats mosquitoes pose.
Our one-time service should be considered a summertime necessity; no matter the event, there will be less stress and less worry once you've enlisted the help of A-1 Pest Control. If you want the relief of a mosquito-free summer, we also offer a year-round complete treatment plan.
By choosing our year-round plan, you will be protected from mosquitoes all summer long and can throw as many outdoor events as you want, without having to worry about these problematic and dangerous pests! To learn more about this option, visit our residential pest control page. Whether you decide on our one-time services or a year-round plan, residents of Hickory can trust A-1 Pest Control to keep your summertime events mosquito free! If you're ready to take that next step to ensure your outdoor event is free of mosquitoes, give us a call today.
Previous
Next