Local Pest Experts
Serving Cornelius, North Carolina Since 1966
Located along Lake Norman is the town of Cornelius, North Carolina. This lakeside town offers a safe environment, plentiful outdoor recreational opportunities, great schools, and a strong community, making it an exceptional place to call home. To protect Cornelius home and business owners from the insects and rodents that also, unfortunately, enjoy lakeside living, turn to the local pest control experts at A-1 Pest Control. We offer effective and affordable solutions to area pest problems. Through our residential, commercial, termite, bed bug, and mosquito control services, we can protect both people and property from pests. A-1 Pest Control has been protecting Western North Carolina properties for over 50 years. To learn more about our modern pest control services, give us a call!
Residential Pest Control In Cornelius, NC
Implementing a professional pest control program in your Cornelius home offers many benefits:
Pests are targeted before they enter your home, preventing them from successfully living inside with you and your family.

In the long run, continual pest control services - which work to prevent pest activity - is much more cost-effective than trying to eliminate individual pest problems every time one pops up inside your home.
When it comes to protecting your home from pests, a good defense really is your best offense! To protect homes from pests, the locally-owned and family operated A-1 Pest Control offers a variety of affordable, effective, year-round home pest control plans:
Home Shield

Home Shield Plus

Home Shield Complete
Each of these plans provides customers with year-round pest protection, scheduled treatments, and free re-treatments when necessary. To learn more about our Home Shield residential pest control plans, and which plan offers you the best defense against pests in your Cornelius home, contact us today.
Does Your Cornelius, NC Home Need Radon Services?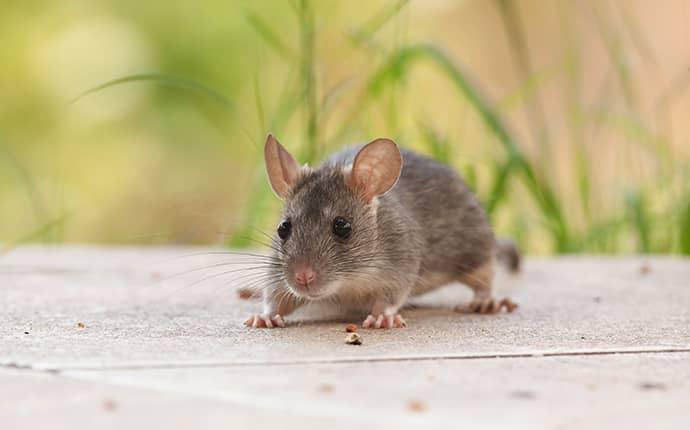 Radon is a naturally occurring gas that is invisible, odorless, tasteless, that can concentrate in homes and other buildings. Radon is the second-leading cause of lung cancer in the United States, making it important to secure professional radon services to protect yourself and family from its effects.

At A-1 Pest Control, to protect homes and families from this dangerous gas, we offer two different radon testing options:
Continuous Monitor Radon Testing: A continuous monitor is set up in the lowest level of your home, usually the basement or in a crawlspace. The testing is completed over a period of 48 hours, providing an hour-by-hour count of the amount of gas present, along with the overall average.

Charcoal Canister Radon Testing: This test is performed by placing two charcoal canisters in the lowest level of your home. They will stay there for at least 48 hours. The data the canisters house is then gathered over a period of 7-10 days providing you with the average radon levels in your home.
If after testing, unsafe levels of radon are detected in your home, our professionals can provide an effective solution to the problem through the installation of a radon mitigation system. This mitigation system creates a vacuum to vent radon up and out of your home where it will dissipate without any further risk.

After a two week period of time has passed we return to your property to make sure the gas levels have dropped to a safe level. We also provide annual testing in addition to repair and adjustment services helping to provide you with the peace of mind to know that the radon levels in your home are safe. To learn more about our radon testing and control services, please give us a call.
Learn How To Identify Bed Bugs In Cornelius, NC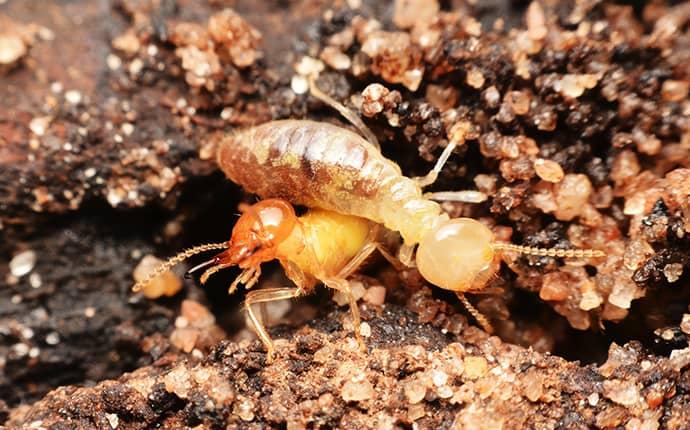 It might not be at the top of your "bucket list," but learning how to identify bed bugs is a beneficial skill to have. A good understanding of what bed bugs look like will not only allow you to effectively inspect the public places where you spend time for bed bugs, but will allow you to get the professional services needed to eliminate them from your home as quickly as possible.

The following list is a quick overview of what bed bugs look like during each of their life stages:
Adult bed bugs grow to between 3/16 and 1/4 of an inch in length. Before feeding they have a flat, oval-shaped body that is brownish-red in color. After feeding their body balloons, elongates, and turns a deep, reddish-purple color. Adults are wingless, and basically resemble an apple seed with 6 legs.

Bed bug nymphs, or young bed bugs, are smaller versions of adults. When they first hatch they are about the size of a pinhead, and are basically translucent until they have their first blood meal. After feeding, nymphs turn bright red and are fairly easy to spot and identify.

Bed bug eggs are small in size. They are white in color, except for a dark eye-spot that they develop after 5 days of age. Their eggs are difficult to identify unless you are an experienced and trained professional.
Bed bugs feed on the blood of people when they are sleeping. Therefore, infestations usually begin and develop in the areas of a home where people sleep. If ever you spot bed bugs in the cracks and crevices of your mattresses, box springs, head or foot boards, wooden furniture, or walls, call us at A-1 Pest Control immediately. We can eliminate the problem through our bed bug control services. Our services include:
An initial meeting and inspection

Preparation

Treatment

Follow-up

A bed bug guarantee
Contact us to learn more about ridding your home of unwanted bed bugs!
Commercial Pest Control In Cornelius, NC
Pests absolutely do not belong in any business - they cause damage, introduce disease, contaminate food, and ruin reputations. A-1 Pest Control can protect your business, your customers, and your employees from invading pests. The structure of your Cornelius business doesn't matter. Whether small or large, the Western North Carolina pest control experts at A-1 Termite & Pest Control have a plan that can help you keep pests out of your facility.
To protect your Cornelius business from pests, we offer commercial pest control services through our multi-step solution that relies heavily on the principles of Integrated Pest Management (IPM).

To protect your Cornelius business from pests we provide:
An initial consultation

A pest inspection

The development of a treatment program

Completion of treatment services

Continual monitoring services
To learn more about implementing a commercial pest control plan in your restaurant, healthcare facility, school, office building or any other type of commercial property, reach out and speak with one of our helpful experts.

Schedule Your Free Estimate
Complete the form to schedule your no obligation estimate with A-1 Pest Control.
Or call us right now:
(828) 539-1830