Does Mosquito Repellent Actually Work? 
June 1, 2021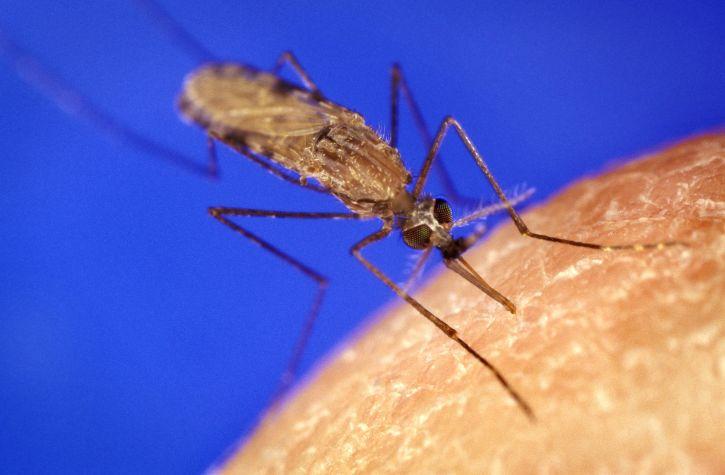 Parts of North Carolina rank among the worst in the country when it comes to mosquitoes. With mosquito season starting in July, an uptick in the numbers of this pesky insect occurs right in the middle of summer. Obviously, North Carolinians want to do whatever they can to keep this large horde of mosquitoes (and their scratchy bites) as far away from them as possible, and one of the easiest ways to do this is to use that easily accessible mosquito repellent. But does mosquito repellent work?
Mosquito Repellents That Work
Luckily, many mosquito repellents that you will find on many store shelves have been proven to be both safe and effective when it comes to keeping mosquitoes away from your person. According to a 2015 study, there are three separate ingredients contained in mosquito repellents that have been shown to be most effective: DEET, picaridin, and lemon eucalyptus oil (otherwise known as PMD). One or more of these ingredients are found in the following common mosquito repellents:
OFF Deep Woods
Cutter Lemon Eucalyptus
Repel 100
Cutter Skinsations
There are a few other products that experts have noted do a good job repelling mosquitoes:
Victoria's Secret Bombshell perfume
Off Clip-On
So now we know that there are a large number of repellents on the market that do a good job of repelling mosquitoes -- in fact many more than the products listed above, which is not a comprehensive list, but just some of the most effective research for this specific study. But what about repellents that don't work?
Mosquito Repellents That Don't Work
There is something charming about the idea that age-old home remedies can be a great solution for repelling mosquitoes, and a feeling of modernity and tech-savviness that some newer technologies can replace repellents that have been in use since at least the 1950s. But the truth is that the tried-and-true repellents with those 3 special ingredients do a much better job at keeping mosquitoes away than anything very new, or very old. Here is a list of some mosquito repellent products that simply don't do their job very well:
Vitamin B1 skin patches
Citronella candles
Bug-repellent wristbands and bracelets
Lemongrass and other essential oils
Sonic devices and misleading smartphone apps
Speaking of DEET…
Consumers have long been concerned about the safety of DEET. If it can ward off mosquitoes, how can it possibly be safe for you and your family's skin? According to the Cleveland Clinic, there is no reason to be concerned. First, as we mentioned above, DEET-based repellents are super effective at keeping mosquitoes away -- not to mention ticks to boot. Protection from the diseases that those insects can spread- like Lyme Disease and West Nile Virus- is incredibly important for health. And DEET-based repellents have been approved as safe for application by the EPA.

But that doesn't mean that there aren't safety guidelines to follow when applying DEET, and as always there are a few exceptions to the rule. Again according to the Cleveland Clinic, safely using DEET-based mosquito repellent requires taking the following safety tips:
Don't Overuse. Higher concentrations of DEET don't work better, they just last longer. If you're taking a short hike or spending an hour by the bonfire, reach for lower concentrations. Products with 10% DEET should repel bugs for about twp hours, while those with concentrations of 20% to 30% last around five.


Limit exposure. Cover up with pants and long sleeves to minimize the amount of skin exposed to bugs (and bug sprays). Try not to spray on cuts or irritated skin and apply in well-ventilated areas to avoid breathing a DEET-cloud. When applying to kids, spray your hands and rub it onto their faces so they don't inhale the vapors. (And keep it off little hands, which always end up in little mouths.)


Only Apply Once a Day. Unless you're out all day in a bug-infested forest, you probably don't need to apply DEET more than once a day. Skip the bug spray/sunscreen combos, since you'll definitely want to touch up your SPF.


Babies and Pregnant Moms Should Stay Away. The American Academy of Pediatrics recommends against using DEET products in infants under two months old. There aren't any reports of issues in pregnant women, but DEET hasn't been specifically studied in that group. Pregnant women should minimize their use of insect repellent by covering up with clothing and avoiding it when it's not necessary.
Getting Rid of Mosquito Infestations
Mosquito repellent is a very useful product to ward off mosquitoes, but it isn't a permanent solution if you are dealing with a mosquito infestation on your property. First thing's first: there are a few preventative measures we recommend that you take to decrease the chances of an infestation:
Remove wet and rotting leaves and leaf piles.
Clear gutters to allow for proper drainage.
Dump standing water in pots, baby pools, or buckets.
Only use sprinklers when necessary, to avoid oversaturating the lawn and creating standing water.
Water flower beds and gardens enough to saturate plants but not leave puddles.
Rake vegetation away from the foundation of the house.
If you already have an infestation, A-1 Pest Control can help! Here's how our seasonal mosquito treatments work:

We provide over-the-phone quotes if you know the size of the property you want treated. If you are unsure of your lot size or the most effective area to treat, we can provide a free in-person quote.

Customers do not have to be home as the treatment is all exterior. Standing water in ponds and such are treated with eco-friendly products that will not harm fish, livestock, or pets.

Your technician will leave a door hanger with the next treatment date and recommendations for things you might do around your property, such as dumping standing water or clearing gutters to increase drainage and prohibit mosquito breeding.

In need of mosquito control today? Contact A-1 here and we can get started on developing your mosquito treatment plan ASAP!

Previous
Next