Pest Control Plans from A-1 Pest Control
What's Included:
Year-Round Protection

Covers 10+ Pests

Free Re-treatments

Stinging Insect Control on the Structure

Indoor Flea Treatments

Covers 15+ Pests

Outdoor Tick & Flea Control

Seasonal Mosquito Treatments

Fire Ant Control

Sentricon Termite Protection

8 Scheduled Treatments
Pests Covered
Nuisance ants
Carpenter ants
Centipedes
Cockroaches
Earwigs
Millipedes
Mice
Silverfish
and Spiders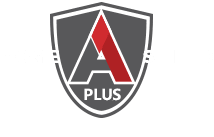 What's Included:
Year-Round Protection
Covers 15+ Pests
Free Re-treatments
Outdoor Tick & Flea Control
Stinging Insect Control on the Structure
Seasonal Mosquito Treatments
Fire Ant Control
8 Scheduled Treatments
Indoor Flea Treatments
Sentricon Termite Protection
Pests Covered
Nuisance & Carpenter ants
Centipedes & Cockroaches
Earwigs & Millipedes
Mice
Silverfish
Spiders
PLUS Fire ants
Mosquitoes
Ticks & Fleas
and Stinging insects
What's Included:
Year-Round Protection
Covers 10+ Pests
Free Re-treatments
Outdoor Tick & Flea Control
Stinging Insect Control on the Structure
Indoor Flea Treatments
Sentricon Termite Protection
Covers 15+ Pests
Seasonal Mosquito Treatments
Fire Ant Control
8 Scheduled Treatments
Pests Covered
Nuisance & Carpenter ants
Centipedes & Cockroaches
Earwigs & Millipedes
Mice
Silverfish
Spiders
Fire ants
Mosquitoes
Ticks & Fleas
Stinging insects
PLUS Termites
What's Included:
Year-Round Protection
Covers 15+ Pests
Free Re-treatments
Outdoor Tick & Flea Control
Stinging Insect Control on the Structure
Indoor Flea Treatments
Seasonal Mosquito Treatments
Fire Ant Control
Sentricon Termite Protection
8 Scheduled Treatments
Pests Covered
Nuisance & Carpenter ants
Centipedes & Cockroaches
Earwigs & Millipedes
Mice
Silverfish
Spiders
Fire ants
Mosquitoes
Ticks & Fleas
Stinging insects
PLUS Termites
---
Home Shield
An affordable year-round solution, our Home Shield plan targets common house-infesting insects and mice that make their way indoors. This plan includes an initial interior and exterior inspection and treatment for pest problems you've discovered and ones our pest control technician uncovers. After the initial service, we'll come back three more times over the course of the year to keep your home pest-free!
Starting at $33 /month
Price is an estimate only and may change during inspection and pest pressures.
Shield Price Calculator Up to a Square Foot Home
What's Included:
Year-Round Protection
Covers 10+ Pests
Free Re-treatments
Stinging Insect Control on the Structure
Indoor Flea Treatments
Covers 15+ Pests
Outdoor Tick & Flea Control
Seasonal Mosquito Treatments
Fire Ant Control
Sentricon Termite Protection
8 Scheduled Treatments
Home Shield Plus - Most Popular!
If you're looking for a home pest control plan that targets common house-infesting pests like little black ants and mice but want added protection from insects that make your outdoor living space less enjoyable, we think you'll like our Home Shield Plus. Our most popular plan, it includes everything from the Home Shield plan PLUS fire ant control, seasonal mosquito treatments, outdoor flea and tick control, and stinging insect control. Your pest control technician will conduct a thorough initial interior and exterior inspection and treatment to resolve current pest pressures and will return to service your home three more times throughout the year plus three additional treatments targeting mosquitoes and outdoor pests when they are most active.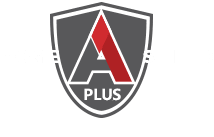 Starting at $63 /month
Price is an estimate only and may change during inspection and pest pressures.
Shield Price Calculator Up to a Square Foot Home
What's Included:
Year-Round Protection
Covers 15+ Pests
Free Re-treatments
Outdoor Tick & Flea Control
Stinging Insect Control on the Structure
Seasonal Mosquito Treatments
Fire Ant Control
8 Scheduled Treatments
Indoor Flea Treatments
Sentricon Termite Protection
Home Shield Pro
Starting at $61 /month
Price is an estimate only and may change during inspection and pest pressures.
Shield Price Calculator Up to a Square Foot Home
What's Included:
Year-Round Protection
Covers 10+ Pests
Free Re-treatments
Outdoor Tick & Flea Control
Stinging Insect Control on the Structure
Indoor Flea Treatments
Sentricon Termite Protection
Covers 15+ Pests
Seasonal Mosquito Treatments
Fire Ant Control
8 Scheduled Treatments
Home Shield Complete
Our most comprehensive plan, the Home Shield Complete affords you the same coverage as our Home Shield Plus with additional benefit of termite control featuring the Sentricon Termite Colony Elimination System. As with the other plans, the Home Shield Complete offers year-round protection from pests, includes interior and exterior inspections and treatments, and treatments for outdoor pests like mosquitoes, ticks, and fleas. It also stops termites from feeding on and destroying your home!
Starting at $91 /month
Price is an estimate only and may change during inspection and pest pressures.
Shield Price Calculator Up to a Square Foot Home
What's Included:
Year-Round Protection
Covers 15+ Pests
Free Re-treatments
Outdoor Tick & Flea Control
Stinging Insect Control on the Structure
Indoor Flea Treatments
Seasonal Mosquito Treatments
Fire Ant Control
Sentricon Termite Protection
8 Scheduled Treatments
Need One-Time Only Pest Control Service?
We can do that! We offer plans for one individual pest concern (excludes termites).
Call us today 828-481-9140 to schedule a service.
Do You Service My Area?
Yes, We Can Help!
Blowing Rock, NC 28605
Yes, We Can Help!
Hickory, NC 28602
Yes, We Can Help!
Mooresville, NC 28115
Yes, We Can Help!
West Jefferson, NC 28694
Sorry, we do not have a match for that zip code. Please contact us via phone or our
contact us page
to find out whether we offer services in your area.
Julie B.
15:15 29 Jun 22
The customer service with A-1 was perfect! When I reached out with my issue they were understanding and professional and scheduled my appointment quickly. Trevor, our technician, called to let me know when he was on the way and his ETA. He was on-time, polite, professional and knowledgeable. I highly recommend A-1 (and Trevor if you're lucky!!)
Doug P.
13:51 04 Apr 22
Jerry Punch does a great job working with us. He us the ultimate professional. He is always respectful of our property, he is personable, and represents the company very well.
Johnny H.
19:48 16 Feb 22
The entire team at A1 Pest Control are first class! The front office team (Carrie & Taylor) are so professional and have excellent customer skills. The inspectors are dependable, honest, reasonable, and trustworthy. Best Pest Control business in the High Country…highly recommend A1 Pest Control! JLH
Aaron M.
16:58 16 Feb 22
The crew at A-1 in Blowing Rock is top notch! Always experience great service and a quality report for WDIR and Radon testing services. I highly recommend this fine group!
Judy & Allan Wagner, NextHome Mountain R.
01:25 11 May 21
Come when they say they will and bugs be gone. Great termite bond service too
virginia V.
09:57 06 Apr 19
Greg was courteous, knowledgeable and helpful.
Susan S.
16:55 13 Apr 22
Jerald goes above and beyond to help with all our quarterly services and offers to help in between if we need him. Outstanding service and highly recommend!
Peter F.
11:14 18 Aug 18
This is the company you want to have for your pest control service. From front office scheduling to the technician providing service everyone is personable and knows what they are doing. On our first visit, Jamie our tech, called and said he had finished his previous call early and would I mind if he showed up ahead of schedule. Wow. Someone showing up early on a service call? Practically unheard of. We discussed what we observing with regards to pests inside and outside. Jamie sprayed and set bait boxes haven't seen any activity since his visit. We are highly satisfied.
Willburn R.
20:53 17 Apr 21
A-1 is an excellent overall pest control service in the High Country. They do a quarterly service for us and termite control. We have also used them for seasonal control of carpenter bees and stinkbugs. Our tech, Tommy is always friendly, competent and very committed to good service and our needs. We would highly recommend them.
Gigi N.
16:19 22 Jun 21
Tim Norman is professional, knowledgeable and always has good advice to help with potential situations. He is on time and friendly. The responsiveness of Tim and A-1 overall has always been excellent.
Sidney J.
18:58 09 Jan 23
Hunter came out to my house to spray. He was so nice great customer service very friendly. I was so at easewith him being here. He explained everything and he was awesome .He was so pleasant with them Sometimes people don't like dogs he was wonderful I am I had forgot to clean out the cabinet. Hunter waited on me to do that. Hunter is a great person, and a excellent asset to your company. Thank you so much for being so sweet to me and my daughter
Leslie M.
13:03 13 Sep 18
They are great! The person who comes to my home (Greg) is very friendly and good at explaining what he is doing and catching problems I may not have noticed. The customer service in the office is always terrific--friendly and professional. They are good at responding and sending someone out to my home in a timely fashion. The prices are very reasonable. I have been using them for over a year and will continue to do so!
bill M.
02:31 03 Mar 23
I have been using them for a year and am very pleased with their service. We had general pests and rodent issues in our new home, A-1 knocked them out in 1 visit. The quarterly maintenance is excellent.
Denise T.
12:34 19 Aug 22
Feel so much better after my quarterly service spraying the premiter and around doors and window. Craig goes above and beyond to make sure our home is safe and sound from bugs and rodents.
David S.
20:18 15 Jul 22
Hunter was in the area and just stopped by and ask if everything was ok. I Said that God you came Yellow jackets driving me crazy. Took care if it.
Jay C.
13:41 20 Jun 22
Great service by our tech hunter, he was very friendly and approachable. He did an excellent job at our home.
John E.
19:19 25 Apr 22
Whuston contacted me first thing this morning to let me know when he would arrive. Today he was doing an install on a termite control system and maintenance on my crawl space, including installation of a dehumidifier. He reviewed the scope of work he would be performing today and the sequence in which he would do it. He stopped after each work segment and reviewed what he had completed asking me at each step if I had any questions. He reviewed warranty and maintenance information with me at the end of the job and cleaned up the areas where he was working. His communication and his work was excellent. He thanked me at the end for letting him do this work for us today.
Joan R.
16:47 21 Mar 22
Brent always does a great job
Susan P.
18:59 30 Apr 19
Jamie is very prompt and does a thorough pest treatment. Very dependable. Came back on a second day to treat outside due to high winds and intermittent rain on scheduled day.
Kelly B.
00:29 09 Apr 21
They earn their name A-1 - Absolutely #1 in Service, Professionalism, Courteous, Punctual, Job is always done Perfect... techs, office staff, and management are the kindest people that you will ever work with in getting the job done right! Thanks to the crew at A-1!!!
BD & Heather F.
16:01 23 Nov 21
Just a normal every 3 month spray!! This kid Rob Foster is very professional and a great worker!! He does his job well and is a very great person to be around!! I followed him all the way around my house, not watching for him to do his job, but just talking with him!! Great experience!! And a well informed person about bugs!!
Janet N.
14:03 18 Oct 18
A-1 is the most professional company I've used and are quick to respond to any issues I encounter with pests. Their personnel are competent and trustworthy!
Mindy G.
17:39 21 Aug 18
A-1 was easy to work with: within 24 hours of calling, I had a technician out to my home. He was professional, informative, and respectful! They definitely earned our business for any future needs.
Kelly Crouse, R.
15:14 01 Apr 21
Great customer service and results!
Kellee B.
14:14 18 Nov 22
I just want to thank KEVIN for doing such an amazing job! Really enjoyed the conversation and making a personal connection with me. Feel like he went above and beyond our previous jobs!
donna D.
17:13 20 Dec 18
Casey is wonderful! He always responds to whatever questions we have or anything that needs attention. We would recommend him without reservation!
John W.
01:54 16 Oct 22
Very kind and informative team
LeAnn L.
16:36 18 May 22
Craig was very professional & he did a great job. I am happy with the service.
dennis I.
18:32 13 Apr 22
Hunter Sigmon did my spraying and cleaned around the gutters and outside windows. He does a excellent job every time he comes. He is very polite and knowledgeable in his work. I would recommend this company highly for pest control.
Larry H.
18:28 30 Aug 22
Cameron is the consummate professional. Extremely knowledgeable, and explained everything he was going to do. Great attitude and personality. Eradicated several colonies of yellow jackets, and neither of us got stung. Will definitely use A1 again!!
Sandra L.
17:47 31 May 21
Hunter Sigmon was a great technician. Very professional and on time. Took the time to answer all my questions. He did a great job.
David P.
18:10 06 Jul 22
Alex is friendly and knowledgeable. Glad that he is our bug guy.
Amanda K.
17:44 20 Sep 21
Craig was professional and prompt. We are replacing another company and are so glad we found A1. He actually sprayed, went into the crawl space and took down webs and nests. He explained the process and by the time he left we already impressed with the company.
Ken B.
16:37 02 Nov 20
Crawl space encapsulated and dehumidifier installed. Every thing was done as promised and quoted.
LeAnne C.
23:05 16 Feb 23
The last thing anyone wants is to deal with some sort of infestation, especially home destroying bugs or any bugs that bite. Thankfully that's where A-1 pest control comes in. Not only are they knowledgeable about what they are inspecting, but they're also funny, kind, professional and friendly. I got lucky enough to have Chris and Jordan come by to see about a possible termite problem, thankfully it was nothing but the fact that these two guys came by, talked me through what was going on and the ways to prevent any damage really put my fears at ease. It was more affordable than I imagined. 10/10 highly recommend.
Kyle H.
12:38 16 Jul 21
Logan Cook came by the house and did a nice job for us. He was communicative before/during the visit and made sure I knew I could reach out to him directly if anything urgent ever came up. Appreciate being put on the calendar quickly and customer-focused approach.
mark V.
21:00 25 Feb 22
Always timely and efficient. Responds to requests for extra visits very quickly. Friendly staff.
Justin C.
21:12 20 Jan 23
Craig at A-1 pest control is fantastic! He is the technician, always willing to stop by to follow up on his work, always on time and great to communicate with. Half of our appointments take twice the time just cause we get to talking and miss the time flying by. James from the main office came out and did my initial inspections, he was super helpful, friendly and knowledgeable.
Barbara R.
17:29 11 Feb 19
Always pleased with the service I receive from A-1 Termite and Pest control. When I moved into my new house, several years ago, I had a yellow jacket problem and they took care of it promptly. I have been using them for years!
Nikki S.
21:03 14 Oct 18
I have had the pleasure of working with Jamie. He has not only been thorough but he has been available to answer questions and help solve problems even after hours. He is detail oriented and goes way above what I have experienced when working with other contractors.
David H.
21:04 20 Mar 23
Rodent Examination
Charles R.
17:33 14 Apr 22
Chris is fantastic. Very friendly, professional, observant, and prompt.
Haley D.
19:44 06 Aug 21
I have a neighbor who introduced me into A1 pest control and helped me out to get someone out for mosquitoes and spiders etc. had a technician come out super professional and awesome customer service I can tell with just one day with letting our dogs outside that there is no bugs flying by the light outside! I wanna give a shout out to Hunter Sigmon and James Williams! Thank you all.
Ellen M.
00:09 04 Aug 21
Kevin Byrd has been servicing our home here in Lenoir for several years. He is friendly and professional. We haven't had any problems since he has been our technician. I also used the Mosquito service a couple of times. It seems to work. I have forgotten the mosquito technicians name - he too is friendly and professional. I would highly recommend A-1 Pest Control.
Amy S.
15:17 11 Oct 18
FANTASTIC! Greg Coffee is such a helpful technician. He went out of his way to explain and give advice for pest control in our rental house. Thank you for hiring great people.
Shelly D.
14:12 10 Aug 21
Craig is fantastic! He is always on time, very thorough, and super friendly.
Brad C.
11:56 21 Oct 22
They did a great job of termite protection at a great price.
barbara A.
23:01 26 May 21
As new homeowners to NC, we were surprised by the amount of bugs in our log cabin. We were told by the realtor/ property manager that a Pest Control service in the mountains of Ferguson NC was a waste of money. Fortunately, A-1 Pest Control did the termite inspection for the sale and we were very impressed by their level of professionalism. We signed up for the quarterly service and are extremely pleased with the results. They communicate well, show up on time and I trust them to provide great service every time they come. Thank you for making our lives easier for this second home!
Teresa R.
22:17 16 Mar 22
We needed a termite inspection for a mortgage refinance, and A-1 was recommended to me by another pest control company that doesn't do termites. It did take a few days to get a callback, but once I did, every single person I interacted with was pleasant, polite, and professional. It turned out that we did have some termites, so they came back out a day or two later and had the treatment done in less than an hour! I wish I could remember the young man's name, but he was very knowledgeable and got right to it. I couldn't be happier with this wonderful company.
Patricia N.
07:24 12 Jun 22
Logan took his time and did a great job today. Very pleased 😀This visit was done by Hunter Sigmon. He has done mine the last few times. He does a great job and always polite Well pleased with visit.
Edith Angel Burgos I.
03:40 07 Mar 23
They were great, answered all of the questions that I had and were super helpful.
Steve G.
11:16 15 Sep 22
Have been with them for many years and they have always done me right.
Mark D.
14:58 14 May 21
I've used A-1 several times over the years and they have always been a professional quality organization. Every technician I've dealt with is knowledgeable and friendly. I'm usually left feeling I've met a new friend. Their work is thorough and complete. Never any problems.
Vicky R.
21:43 30 Aug 22
I had my quarterly treatment today. I've used A-1's services for five years and have always been pleased with them. Logan has been my tech for four of these years and he is the best…many thanks to him!
Lou G.
20:49 04 Jan 23
The technicians were quick, friendly and very thorough. Other services were discussed and will be addressed if needed.
Leslie R.
20:45 11 Apr 22
Very professional and knowledgeable. Definitely will continue to use their services!
Kira T.
14:33 29 Mar 22
A-1 Pest Control has been great in helping rid our home of unwanted bugs and insects. The exterminator is friendly, respectful and very knowledgeable about the products he uses and the application process. We recommend this company to everyone we know that needs this service.
Wade W.
21:39 02 Mar 22
A-1 is A++++ Tommy was prompt, courteous and polite! Very refreshing during these crazy times!
Ross Painter S.
20:44 09 Oct 18
On time, thorough and effective. At this time of year, mice particularly will try to make inroads into your home. A-1 sets and refills an extensive array of bate stations that are not noticed, but effectively control the problem so that we never notice it. Friendly and affordable treatment all year round.
A&B Mountain P.
00:24 05 Jan 19
We use A-1 for our home and rental property pest control needs. Tim and Greg always communicate well, are timely (if not early), and are very friendly. The office staff is very helpful and professional as well. We have had a few occasions where we needed quick assistance and A-1 has always come through. We highly recommend them!
Danny W.
20:01 30 May 22
Kevin was very professional and a gear personality. Was extremely helpful. Nothing but high praise for Kevin
Sara W.
19:33 22 Jul 20
A1 has some of the best customer service. Every time I call with a question or concern I am always met with positive attitudes and informed answers. Rachel Keup has helped me on several occasions and each time she goes above and beyond. She gets inspections scheduled in a timely manner and helps in any way that she can. So appreciate all the A1 employees!
Larry B.
10:31 22 Apr 22
Craig Jeffery was great! Took the time to look over the house and explain my options.
brad K.
02:33 17 Feb 22
A1 Pest Control is responsive, professional, and easy to work with. A great pest control company to work with!
Kim F.
18:36 12 Apr 21
Tommy is a great technician, so knowledgeable and friendly! Thank you, Tommy!
Natalie W.
17:54 10 Aug 18
Casey is great. Very thorough.
Don C.
18:56 20 Jul 22
Craig was prompt, thorough, professional, and seemed to do an excellent job.
Karan E.
18:04 05 Jul 22
My technician, Rob Foster, did a wonderful job servicing my home. He was very nice to explain everything and went the extra mile to cover my ant issue. Thank you very much!!
Ken D.
12:57 22 Apr 22
Did not need it. But an instant response.
Martha R.
13:30 13 Mar 23
Glad we changed companies
Patricia B.
10:33 15 Sep 22
We have had yearly service with A1 for several years. They are unfailingly courteous, professional and efficient.
Jane G.
21:15 02 Mar 23
Always responsive, professional, and get results. We are so grateful to be customers of A-1 Pest Control.
Sarah J.
12:40 14 Jul 22
A1 is always on time and very knowledgeable and friendly. We use then at our office and at our personal home and highly recommend them. Hunter S. does a great job and is always thorough and fills me in on what he saw. Thank you guys!
M M
13:05 24 Jan 23
Excellent experience with Jimmy the Radon Technician who installed our radon fan. Professional, competent, personable, friendly and efficient...he answered all our questions and did a great job for us. Also had a wonderful customer service experience with Courtney who set up our appointment and got our questions answered promptly. Both employees are a real asset to A1 and we look forward to using your company in the future.
Stuart D.
17:33 14 Mar 21
Crawl space encapsulation. Houston and Michael did an outstanding job. Very professional, courteous, kept us informed as to their progress and findings. It was a difficult and dirty job but their attitudes were very positive and their responsiveness was very supportive. Highly recommend A-1 for their services.
Lisa W.
14:08 28 Jul 22
Quarterly spray to keep pests under control.
Mark S.
17:15 14 Jul 21
Craig always shows up on time and takes his time to get the job done right.
Larry G.
22:58 17 Mar 23
The technician Joe was thorough, knowledgeable and was meticulous in his treatments. In short I was very pleased
James T.
15:14 10 Jun 22
Great people, no pests here since they've started.
lily L.
18:56 30 Jun 22
Jason Kirkman does a great job! Very nice and professional!
Faith F.
20:32 15 Mar 23
We have used A-1 pest control for several years. Always exceptional service.
Kevin B.
14:35 06 Jul 22
Fast, affordable home inspection for both Radon as well as termites and other pests.
Mitchell S.
15:28 16 Jun 22
Hunter was a very nice young man, he's very knowledgeable about his job!!
Eric W.
18:07 20 May 22
Chris was knowledgeable, friendly, and professional. My family felt very comfortable with Chris within minutes of meeting him. We are very thankful to have Chris as our pest control service technician and would highly recommend him and A-1 Pest Control for your home or business.
Olive B.
09:12 07 Sep 21
service 2nd to none!
Michelle P.
12:30 11 Jun 22
Alex does a great job with our yard for mosquito treatment. He will always give us a call and make sure our dogs will be inside when he comes to spray. Very quick and efficient! We definitely recommend him to everyone!
Lee S.
23:06 11 Sep 18
Always helpful with all my pest concerns. Prompt and effective!
Justin H.
14:09 26 May 22
Craig was very personable and great to talk to. He did a very thorough job of making sure all areas were treated and cleaning all the cobwebs from around the house.
Felicia S.
22:11 02 Jun 22
Great Service
Kelly B.
16:03 19 Apr 21
A-1 pest control has serviced our home for many years now. They do excellent work! Tommy Clawson explained a new termite treatment system this last visit, so they aim to offer options for ways to best manage home protection now and longer term. Thank you!
Barbara J.
20:57 23 Jun 22
During my quarterly pest service, the technician found an issue in my crawl space. Since A-1 did an encapsulation on my crawl space, they automatically scheduled me for service. Jimmy and Liam were both AWESOME. Before the call I had a question and was given contact info for Jimmy. He immediately answered my question and told me what to expect on the service call. When Jimmy and Liam came for the service call, several things ended up happening all at once. I was very distracted and both were very understanding and considerate. They explained calmly what had happened and how they would fix it. I had to leave for another appointment while they were still there and ended up not having my purse/id when I arrived for the appointment. I called Jimmy and Liam was nice enough to go see if I had left it in the driveway! (I had not) Jimmy also went above and beyond by messaging me a picture of the completed work! What a great service team! Sorry I was so distracted, but I had full confidence that they would take care of the situation!
Cathy C.
19:33 19 Jul 22
Very friendly; good pricing. Only issue is the office doesn't always call to schedule appointment for when I'm home so they can do the inside and the guy usually has to come back out when I am home.
Tyler
12:00 25 Apr 21
Very positive customer service experience!
Sara Y.
13:06 07 Mar 22
Always great and reliable service. Tad Higgs was very thorough. Thank you.
G M.
16:36 22 Mar 22
Chris is the BEST!! On time, flexible, thorough, very knowledgeable, honest, personable etc etc…. Couldn't ask for a better person to help us!!! Call him!!!
Jay P.
19:55 15 Jan 19
We've been using A-1 for years and we've been extremely happy with their service!
Matthew V.
20:36 18 Dec 20
I have quarterly service with A-1 for my house in Boone. Overall, I am really happy. If there are any issues, they come out right away. Their billing is a little bit messy. I never feel that we are on the same page with that, however, when I call, they always get it fixed right away, and we are good to go!
MB
23:10 19 Sep 22
The techs are very personable and professional. Office staff is great. Highly recommend A-1 Pest Control.
Samantha R.
14:40 12 Aug 22
Trevor is so thorough and super pleasant to deal with! I am very pleased with Trevor and happy he is in control of my pest needs!!!
Jon L.
15:04 19 Aug 22
The technician, Craig, was very professional and very knowledgeable and had great attention to detail in every aspect inside and outside the house
Tonya K.
13:48 01 May 22
We have been using A1 for both general treatment and termite inspections since we bought our home 15 years ago.
Rachel G.
17:32 11 Oct 22
I'm in Denver, NC and my A1 man is the most thorough service I receive. Near the lake with lots of spiders etc. and he takes care of everything especially on porches and windows! I love it!!!
Gordon C.
20:20 26 May 22
Woman on the phone was super nice and we got service in 2 days. Logan was nice and inspected and treated our home promptly. Highly recommend.
John M.
12:31 05 Apr 19
Excellent customer service. We use their quarterly pest control service, wildlife removal service and termite system. All have been very successful. Every time I have called, their response has been prompt, professional and the problem has been solved. If the problem was not resolved by their first visit, they have returned until I was pleased with the results.
J T
03:03 20 Mar 19
A-1 has been a great pest control company with which to work over the past several years I've had their service. Tim is very prompt and courteous, and provides personal attention every time he services my property. I recommend this company for pest control and peace of mind.
Maddy B.
22:59 18 Aug 18
The A-1 professional, Jamie Boyatt, was on time, friendly and very informative!
Michael H.
23:26 24 Feb 23
A-1 has been taking care of our home at Beech Mountain for many years and now that we have retired to here full time, I've had the opportunity to meet the on-site employees. This week I met Kirby Craig and what a delightful young man. The service and professionalism are first rate! Well done A-1.M Harmon
J C
22:55 10 Feb 23
Craig is the best! He's the reason why we renew our services with A1 pest control every year.
Pat W.
13:58 04 Aug 20
Carrie, the office person, is very knowledgeable & will help you decide what your home may need. The technicians are polite & thorough. I highly recommend A-1. They do a termite check for me every year, have rid my home of carpenter ants, sprayed for stink bugs, & put mesh at a place where bats were roosting! In other words, they can do it all. I'm pleased with the value also.
Linda F.
18:15 20 Oct 21
Could not have been more pleased with A1 Pest Control.
Keisha L.
17:20 22 Aug 22
Craig has been great from day 1. We are happy we finally decided to leave this up to the professionals!
Emmy C.
20:22 03 Jan 22
A-1 Pest of Blowing Rock is an excellent service provider to our home in Boone. We are so appreciative of their great customer service and professionalism, in addition to their spot on treatments for our home.
Gregory H.
22:52 24 Dec 20
I'm very satisfied with A-1.
Marvin T.
16:45 31 Mar 22
True professional, on time and through
Greg B.
20:00 01 Feb 23
Excellent service!
John M.
20:39 13 Sep 18
Quick response, thorough treatments, affordable pest control plans.
Stephen S.
18:08 21 Dec 22
Stephen was very thorough, knowledgeable and meticulous in his work at the house today.
Barbara D.
01:15 02 Sep 18
A-1 Pest Control in Lenoir and Boone, NC have been awesome. Jerald and Steve were so helpful, kind, and knowledgeable in getting rid of the pests outside my houses. I decided to go with A-1 Pest Control's maintenance bug control plan to keep the pests from returning. So far I have not had any more pests at my homes. Thank you A-1 Pest Control for your great service and wonderful staff. I will always highly recommend your business to others.
Janet M.
17:31 31 Mar 22
In the time it took the Big Name company to figure out when they could give me an estimate, A-1 was showing up to see what I needed. They came today (in the pouring rain) when they said they would, unloaded, started in and never slacked until the job was finished. EVERYONE I dealt with from the first phone call to packing up the trucks at the end of the job was professional, patient and personable. Everyone was happy to explain things and made sure I was pleased with the work.
Lisa D.
01:15 26 Mar 22
Very professional and prompt.
Frank P.
19:49 27 May 21
Today was the first time we used A-1 Pest control. They were highly recommended by our neighbors. We could not be more happy with the courteous thorough service we received today. James who did a thorough inspection and treatment was outstanding. Friendly, informative and we felt like we've known him forever. We will contract the company to perform quarterly maintenance as well as any additional services we may need.The office staff, too, were Professional and extremely informative. Carrie was amazing, she set us up for this service. The other Associates, too, were Professional. One, New HAPPY Customer. Call them today, you won't be Disappointed. We weren't!
Wendell M.
21:08 12 Mar 19
Per usual, Greg did a thorough job on the recent A-1 quarterly treatment/service. He checked everything, sprayed inside and out around walls, and dealt with a relatively new bug issue in one of the bathrooms.
Debbie M.
15:52 09 Dec 18
I love working with A-1! Our expert is Casey and he's friendly, responsive and very trustworthy.
Dana Higgins (.
01:13 09 Aug 22
Always a thorough service
amy W.
16:38 25 May 22
Very professional and thorough.
Kenny S.
18:36 05 Oct 18
Casey was very polite and professional. The whole process from start to finish was seamless.
Anna A.
22:10 08 Feb 22
The office staff and field staff are always so kind and genuine to conduct business with, here in the High Country! When Carrie or the other folks answer the phone, they never convey feelings of being irritated or bothered by my many orders, needs, and requirements. They are always kind, professional and super friendly. As a Realtor in the general Boone/Blowing Rock area, I am happy and relieved, knowing my clients are in great care with A-1 for all their pest and radon needs!
Moni V.
14:50 24 Jun 22
Jerald has been my technician for about a year and is always professional and enjoyable. He is very knowledgeable and all about customer service/experience. He exceeds expectations. The company itself always works to meets my needs.
Henry A.
20:51 26 Aug 18
Jamie is always prompt and very professional. Pleasure to have him treat our home. Thankfully he was able to destroy our hornets nest and take care of our need on a timely basis.
Matthew N.
20:00 29 Mar 21
Had a ladybug and stinkbug problem at our mountain house. Treatment worked great. Very friendly service. Great follow up. Gives us peace of mind that pests are in the past.
Bobby C.
22:44 19 Sep 22
Dealing with bugs can be a harrowing and difficult experience, but the folks at A-1 helped make it easier. They came over for a free inspection and confirmed it was, in fact, bed bugs and laid out what need to be done to get rid of them. I was able to schedule an appointment for the following week and they were quick to respond to my questions about prepping for them over the phone. The exterminator came today and was done in about an hour and a half. I hope to never need an exterminator again, but if I do, I'll definitely be calling A-1.
Connie N.
14:17 29 Apr 21
Tim Norman was our technician and he was very professional and fully addressed all of our concerns and even inspected for more issues. We have had a great experience and plan on continuing using A-1 in the future!
David S.
15:11 27 Jun 22
Professional and friendly .
Jennifer W.
15:02 24 Feb 22
They are professional and stay on schedule. We appreciate their responsiveness when we have a bug issue. They come out right away. We especially enjoy Craig Jeffery our bug expert. He is so friendly and shares all sorts of information related to the bugs we have had at our home. High recommended company.
Janie M.
17:06 02 Aug 22
A-1 has always been very professional and done a great job for us. Hunter came today and was very thorough and spent time inspecting and spraying both inside and out. He was very friendly, professional and took time to explain everything he did. We definitely would recommend A-1 to everyone.
cheryl f
18:14 26 Feb 19
A-1 Pest Control is a very organized and efficient operation. We've had the same technician every time, and he always goes above and beyond- including pulling a large limb off our driveway that fell when we weren't home. Not only does he come out every time I call because I see an ant in the house, but he very patiently answers all my questions- and he knows his stuff because he's a diplomaed entomologist. Thanks Jamie- you're the best!!!
Adam B.
13:41 24 Jun 22
Had a very good experience with Trevor and A-1 Pest! Competitive rates and excellent service that makes me look forward to an ant and mosquito free summer!
Regis S.
21:52 08 Apr 22
Alex is always professional and arrives on time with a smile. He is a genuine person and treats his customers as such. I truly would recommend him and the service he provides.
Helen K.
18:38 03 Jun 22
William was very positive and professional. He is a great representative for A-1. We appreciated his kindness and his good work installing the Sentricon stations.
Craig F.
18:08 07 Jan 21
Really good service
×