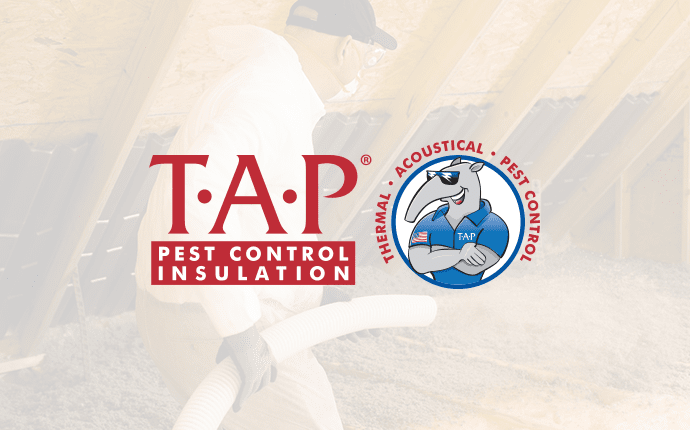 Keep Energy In & Pests Out
With TAP Attic Insulation
If your attic insulation isn't doing its job (i.e. you've noticed strange temperature fluctuations, you can see the floor through the holes in the insulation, or ice dams occur as result of warm air escaping), A-1 Pest Control can help! As licensed pest management professionals, we install TAP Pest Control Insulation, a thermally and acoustically superior insulation product that also controls pests like termites and ants.
Different than other types of attic insulation, TAP (Thermal, Acoustical, Pest Control) insulation:
Keeps homes at a comfortable temperature all year long
Lowers energy bill, up to 30%
Reduces the sound of traffic and other noises from outside
Limits the spread of fire with its fire-retardant properties
Creates a protective barrier against pests
How Is TAP Installed?
TAP Pest Control Insulation is ideal for new and existing homes and is blown into attics and walls, filling all areas, including ones that fiberglass simply cannot reach.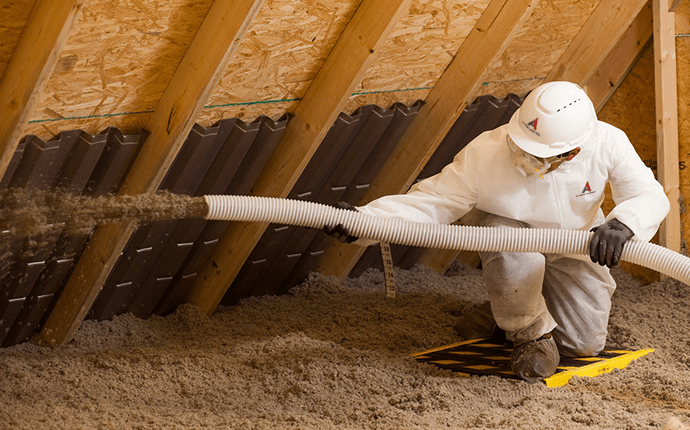 Is It Necessary To Remove The Existing Insulation?
While it is not necessary to remove existing insulation before installing this insulation, we do recommend removing any existing insulation that has been contaminated or damaged by pests.
How Much Does TAP Pest Control Insulation Cost?
To determine the cost for installing TAP Pest Control Insulation in your home, contact A-1 Pest Control. Cost is determined by a variety of factors including the size of the space and access to the area, we'd be happy to provide you a quote! We can also assure you that by installing TAP Pest Control Insulation in your home will save you money by lowering your energy bills!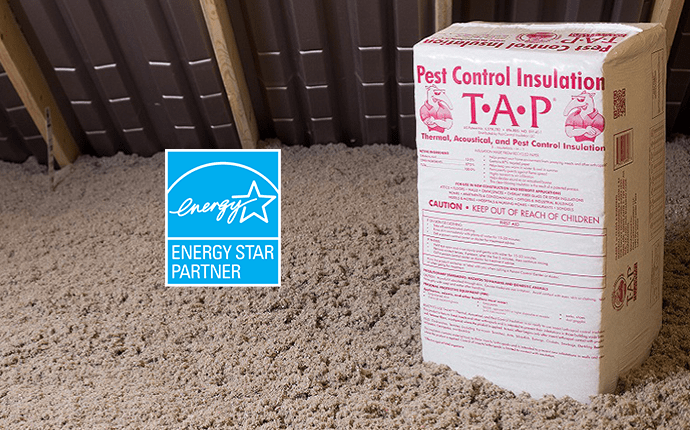 More Solutions For Your Home
At A-1 Pest Control, we go far beyond pest control. In addition to our insulation services, we offer other solutions that can extend the life of your property. Learn more about our radon mitigation and crawlspace care services.
Home Shield Complete

Our most comprehensive plan, the Home Shield Complete affords you the same coverage as our Home Shield Plus with additional benefit of termite control featuring the Sentricon Termite Colony Elimination System. As with the other plans, the Home Shield Complete offers year-round protection from pests, includes interior and exterior inspections and treatments, and treatments for outdoor pests like mosquitoes, ticks, and fleas. It also stops termites from feeding on and destroying your home!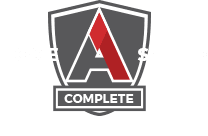 Starting At $85/month
Initial Treatment
ONLY $749
Price is an estimate only and may change during inspection and pest pressures.
Complete Price Calculator
Up to a 3,000 Square Foot Home
What's Included:
Year-Round Protection
8 Scheduled Treatments
Covers 15+ Pests
Free Re-treatments
Fire Ant Control
Seasonal Mosquito Treatments
Outdoor Tick & Flea Control
Stinging Insect Control
Indoor Flea Treatments
Sentricon Termite Protection

Pests Covered: Nuisance ants, Carpenter ants, Centipedes, Cockroaches, Earwigs, Millipedes, Mice, Silverfish, Spiders, Fire Ants, Mosquitoes, Ticks, Fleas, and Stinging Insects PLUS Termites.
Guarantee: If pests come back in between regularly scheduled treatments, A-1 Pest Control will come back FREE of charge to re-treat.

Schedule Your Free Estimate
Complete the form to schedule your no obligation estimate with A-1 Pest Control.
Or call us right now:
(828) 539-1830