Expert Termite Control
For Western North Carolina & Parts Of The Piedmont Region
A-1 Termite & Pest Control is your western North Carolina expert in termite control. Utilizing both Termidor and Sentricon to best meet the needs of both residential and commercial clients, we will take a proactive approach to assess and treat your specific subterranean termite problem.

Even if you don't already have a termite problem, you will want to consider our services for protection and prevention. And if you're in the process of building a new home or building, you'll want to learn more about our termite pre-treatment service.
Our Termite Control Process
When you contact A-1 Pest Control, we will complete a thorough inspection of your property to identify if there is existing termite activity, assess the severity of the infestation and amount of termite damage, and identify conducive conditions. Based on our findings, we'll recommend a treatment plan and provide you with a termite control quote.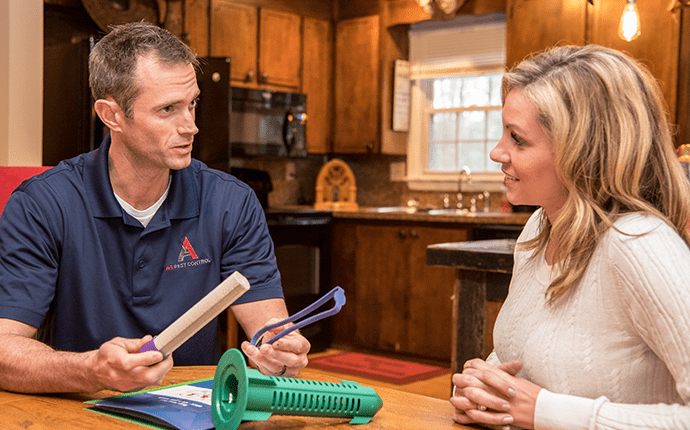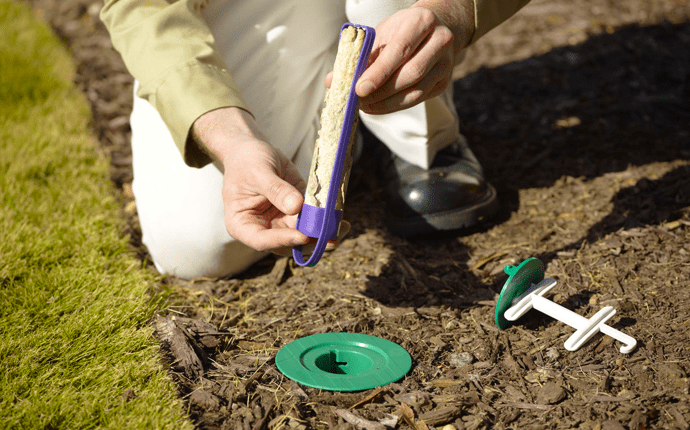 The Sentricon® System
Preferred by many homeowners and commercial property owners because of the affordable, flat rate and effectiveness at getting rid of termites, the Sentricon® Termite Colony Elimination System utilizes bait to attract and effectively destroy subterranean termite populations. A-1 professionals are Authorized Operators of the Sentricon technology and know exactly how to inspect and treat your property. The in-ground bait stations are placed strategically around areas where the termite colonies thrive. The termites prefer the bait to wood and eat it, causing a halting of their maturation process. When the termites can't mature (molt), they die. As the termites die off, so does the queen, effectively destroying the entire colony. The Sentricon System meets code requirements and can be used near sensitive areas such as schools, hospitals and bodies of water. The bait traps are accessed by covers that can only be opened with a special key. Once installed, A-1 Pest Control will conduct a yearly inspection of the bait stations. If the structure qualified for a termite warranty, renewal is available at the time of the inspection.

Termidor® Treatments
Termidor® is a reliable and trusted form of liquid termite control. To control Eastern subterranean termites, Termidor is applied along the foundation of homes and buildings creating an invisible barrier. The undetectable liquid does not deter the termites; instead, the termites both walk through and eat the odorless, tasteless material. When they eat it they begin to die, they also begin to die when they encounter it. However, the benefits don't stop there. Termidor features Transfer Effect technology which means once a termite encounters the liquid they become "carriers" and transfer the Termidor to other termites, effectively killing other members of the termite colony. Along with the initial treatment, A-1 Pest Control will conduct a yearly inspection and renew your termite warranty, if applicable.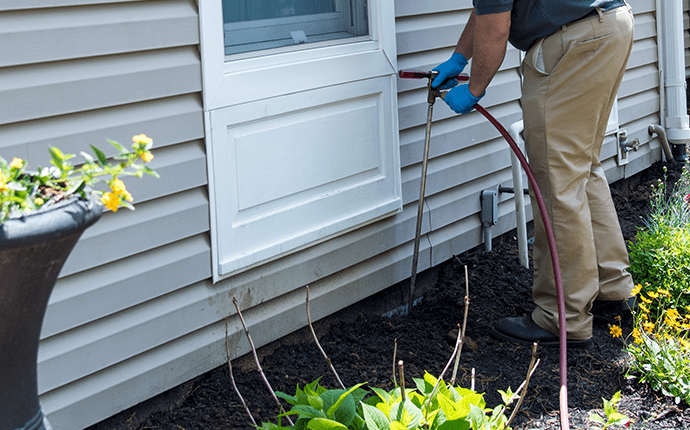 Termite Pre-Treatment Services
For all new residential property owners and builders, you'll need a professional to perform your termite pre-treatment service. A-1 Pest Control's technicians are well versed in methods of pre-treating soil, slabs, and wood and can provide the new construction subterranean termite service that is required in North Carolina. This service is also available for commercial and home remodeling, should it be required at the time the construction permit is pulled or if you simply want the extra protection against termites.
Home Shield Complete

Our most comprehensive plan, the Home Shield Complete affords you the same coverage as our Home Shield Plus with additional benefit of termite control featuring the Sentricon Termite Colony Elimination System. As with the other plans, the Home Shield Complete offers year-round protection from pests, includes interior and exterior inspections and treatments, and treatments for outdoor pests like mosquitoes, ticks, and fleas. It also stops termites from feeding on and destroying your home!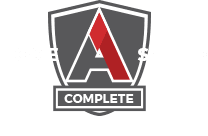 Starting At $85/month
Initial Treatment
ONLY $599
Price is an estimate only and may change during inspection and pest pressures.
Complete Price Calculator
Up to a 3,000 Square Foot Home
What's Included:
Year-Round Protection
8 Scheduled Treatments
Covers 15+ Pests
Free Re-treatments
Fire Ant Control
Seasonal Mosquito Treatments
Outdoor Tick & Flea Control
Stinging Insect Control
Indoor Flea Treatments
Sentricon Termite Protection

Pests Covered: Nuisance ants, Carpenter ants, Centipedes, Cockroaches, Earwigs, Millipedes, Mice, Silverfish, Spiders, Fire Ants, Mosquitoes, Ticks, Fleas, and Stinging Insects PLUS Termites.
Guarantee: If pests come back in between regularly scheduled treatments, A-1 Pest Control will come back FREE of charge to re-treat.