What do carpet beetles look like?
Adult carpet beetles grow to between 1/8th and 3/16th of an inch in length; their exact coloring will depend on their specific species, but in general they have a mottled color pattern. Their larvae are covered in bristly hairs and are tapered in shape, similar to a carrot, or they can be more oval in shape. Carpet beetle larvae grow to about ¼ of an inch in length and they are brownish or tannish in color, with tan and white stripes.
How to tell the difference between carpet beetles and bed bugs
Telling the difference between carpet beetles and bed bugs can be difficult because both have the potential to create red, itchy welts on your skin. The welts cause by bed bugs are from actual bites, while the welts from carpet beetles are caused by a reaction to the bristly hairs that cover their body. Both insects are about the same size, but their coloring is different. Bed bugs are usually black or reddish-brown in color, while carpet beetles are lighter in color- whitish or tannish. Another difference is that carpet beetles can fly and bed bugs cannot. Also, if bed bugs are in your home they are there to feed on your blood, carpet beetles don't feed on human blood, instead they feed on animal products.  Inside homes they will also damage clothing, bedding, furniture, and carpets.  If you've discovered red welts on your skin, try to identify if the bites happened while you were sleeping.  Bed bugs are active at night so bites are more likely to occur then.  If you're not sure and cannot find any other signs of bed bugs or carpet beetles, professional identification is recommended.
Are carpet beetles dangerous?
Though carpet beetles do not bite, it is possible to experience an allergic reaction to carpet beetles and these pests may contaminate pantry items.  Damage to clothing, blankets, carpets and items made from animal products are likely to occur when these bugs have infested
How do you get rid of carpet beetles?
If you've discovered what you think is a carpet beetle infestation, contact A-1 Pest Control for help.  Offering effective pest control solutions for both homes and businesses in Western North Carolina as well as part of the Piedmont area, you can count on our team to conduct a thorough inspection and develop a treatment plan that stops these pests!  To learn more, please give us a call or complete our online form.
How do you prevent carpet beetle infestations?
To avoid carpet beetle infestations, we recommend:
Sealing any potential entry points
Vacuuming and dusting frequently
Inspecting dry goods for holes or tears before purchasing
Storing clothing and other items made from wool or natural fibers in pest-proof containers – not cardboard boxes
Recommended Program for This Pest: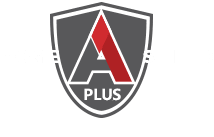 Price is an estimate only and may change during inspection and pest pressures.
Want to Book Your Free Inspection Over the Phone?
828-481-9140
Shield Price Calculator Up to a Square Foot Home
What's Included:
Year-Round Protection

Covers 15+ Pests

Free Re-treatments

Outdoor Tick & Flea Control

Stinging Insect Control on the Structure

Seasonal Mosquito Treatments

Fire Ant Control

10 Treatments

Indoor Flea Treatments

Sentricon Termite Protection