What do Indian meal moths look like?
Adult Indian meal moths grow to about 5/8th of an inch in length from wing tip to wing tip. Their body grows to be about ¾ of an inch in length. This species is fairly easy to identify because of their distinctive-looking wings. Indian meal moths' wings have a dark band that separates the front wing from the back of the wing. The front portion of the wing is yellowish-gray in color; in contrast to the back half of the wing which is bronze, copper, or dark gray. Their worm-like larvae, which is the stage of development that feeds on and causes damage to pantry items, grow to be about ½ of an inch in length. These larvae can be off-white, brown, greenish, or pinkish in color and their head and thorax are a more yellowish-brown color.
Are Indian meal moths dangerous?
Indian meal moths are not considered to be a dangerous pest; they do not bite or sting and aren't known for causing serious health risks to people. But these pantry pests are responsible for contaminating food sources inside homes, grocery stores, and food processing facilities. The female will lay her eggs directly on, or inside, packaged food. Once the larvae hatch, they begin to feed on the food, contaminating it. The larvae can be found feeding on dry items such as dried fruits, grains, seeds, granola, graham crackers, nuts, chocolate, candies, bird seed, dog food, flour, powdered milk, dried red peppers, and chocolate.
Why do I have Indian meal moths in my home?
Indian meal moths are attracted to light and therefore often enter into homes through spaces found around windows and doors. The adult females will then seek out dried goods to lay their eggs in or on. Once their larvae hatch they will begin to feed on those same dried goods. Indian meal moths are also often introduced into homes accidentally through items purchased from the grocery store, which are already infested with eggs and/or larvae.
How do you get rid of Indian meal moths?
If you've discovered what you think is an Indian meal moth infestation, contact A-1 Pest Control for help. Offering effective pest control solutions for both homes and businesses in Western North Carolina as well as part of the Piedmont area, you can count on our team to conduct a thorough inspection and develop a treatment plan that stops these pests! To learn more, please give us a call or complete our online form.
How do you prevent Indian meal moth infestations?
To avoid Indian meal moth infestations, we recommend:
Caulking any spaces that are found around your home's windows and doors.
Replacing white outdoor lighting with yellow light bulbs that are less attractive to insects and turning off outdoor lights when they are not needed.
Inspecting any goods that you are purchasing from the grocery store for any rips and tears before purchasing them.
Removing dry goods from their original packaging and storing them in glass or plastic containers with airtight lids.
Regularly cleaning out your pantry, cleaning up any crumbs and spills and getting rid of expired items.
Recommended Program for This Pest: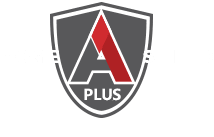 Price is an estimate only and may change during inspection and pest pressures.
Want to Book Your Free Inspection Over the Phone?
828-481-9140
Shield Price Calculator Up to a Square Foot Home
What's Included:
Year-Round Protection

Covers 15+ Pests

Free Re-treatments

Outdoor Tick & Flea Control

Stinging Insect Control on the Structure

Seasonal Mosquito Treatments

Fire Ant Control

10 Treatments

Indoor Flea Treatments

Sentricon Termite Protection