Types of mosquitoes in North Carolina?
According to The American Mosquito Control Association (AMCA), there are more than 3,000 species of mosquitoes throughout the world and approximately 170+ in the United States. In North Carolina, the most common ones are the Asian tiger mosquito and the Eastern treehole mosquito. Asian tiger mosquitoes have a black and white "tiger striped" pattern and are often recognized by the white stripe that runs down the middle of their heads and the white banding found on their legs. Not very large, adult Asian tiger mosquitoes only grow to about ¼ of an inch in length. Eastern treehole mosquitoes have silver-white scales on the backs of their heads, blue-black abdomens with white patches on their sides, and black legs. They are also a medium-sized mosquito.
Are mosquitoes dangerous?
Mosquitoes are considered one of the most dangerous animals in the world. That's because they transmit diseases that can seriously affect health. The Asian tiger mosquito is a known transmitter of West Nile virus, and encephalitis. They're also a primary vector of Chikungunya. There is some concern that Asian tigers may play a part in spreading the Zika virus, however there is not enough research to answer conclusively. Eastern treehole mosquitoes are the main vector La Crosse encephalitis and also carry Eastern equine encephalitis and the West Nile Virus.
What attracts mosquitoes?
In order to breed, female mosquitoes must lay their eggs in standing or stagnant water. Water sources can be ditches, ponds, and in water that has accumulated in tree and ground holes but is often wheelbarrows, buckets, kiddie pools, and even tarps. In addition to water, females require a blood meal in order to breed so if a property has people or animals, it's likely to attract mosquitoes. Both female and male mosquitoes feed on plant nectar which means if you have flowering vegetation, you're going to see mosquitoes. If you're yard has shrubs, tall grass or weeds, mosquitoes will likely be found among them, resting.
How do you get rid of mosquitoes?
You cannot completely prevent mosquitoes but professional mosquito treatments can significantly reduce their numbers. At A-1 Pest Control, we offer seasonal mosquito control services that kill adult mosquitoes in your yard or on your property. We also treat breeding sites to eliminate eggs and disrupt the breeding cycle. Our treatments are administered every month, April through October, to ensure that you can enjoy your property! For more information about our seasonal mosquito treatments, please contact us.
How do you make your property less appealing to mosquitoes?
In addition to implementing a mosquito control plan during mosquito season, we recommend the following mosquito prevention tips:
Mow your lawn regularly.
Cut back or remove overgrown vegetation from your property.
Fill in holes and eliminate other sources of standing water.
Make sure that gutters are clear of debris and that the downspouts direct water away from the structure.
Store buckets, wheelbarrows, and other items that collect water upside down when not in use.
Do not leave your pet's water dish outside.
Change out water in your child's wading pool and in bird baths, if applicable.
Keep mosquitoes out of your home with window screens that are free of rips.
Install screen doors if you keep your entry door open during the warmer months.
Helpful Mosquito Articles
Year-Round Prevention For Mosquitoes
Dangers Mosquitoes Pose To North Carolina Residents and Families
Recommended Program For This Pest
Home Shield Complete

Our most comprehensive plan, the Home Shield Complete affords you the same coverage as our Home Shield Plus with additional benefit of termite control featuring the Sentricon Termite Colony Elimination System. As with the other plans, the Home Shield Complete offers year-round protection from pests, includes interior and exterior inspections and treatments, and treatments for outdoor pests like mosquitoes, ticks, and fleas. It also stops termites from feeding on and destroying your home!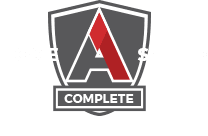 Starting At $85/month
Initial Treatment
ONLY $749
Price is an estimate only and may change during inspection and pest pressures.
Complete Price Calculator
Up to a 3,000 Square Foot Home
What's Included:
Year-Round Protection
8 Scheduled Treatments
Covers 15+ Pests
Free Re-treatments
Fire Ant Control
Seasonal Mosquito Treatments
Outdoor Tick & Flea Control
Stinging Insect Control
Indoor Flea Treatments
Sentricon Termite Protection

Pests Covered: Nuisance ants, Carpenter ants, Centipedes, Cockroaches, Earwigs, Millipedes, Mice, Silverfish, Spiders, Fire Ants, Mosquitoes, Ticks, Fleas, and Stinging Insects PLUS Termites.
Guarantee: If pests come back in between regularly scheduled treatments, A-1 Pest Control will come back FREE of charge to re-treat.